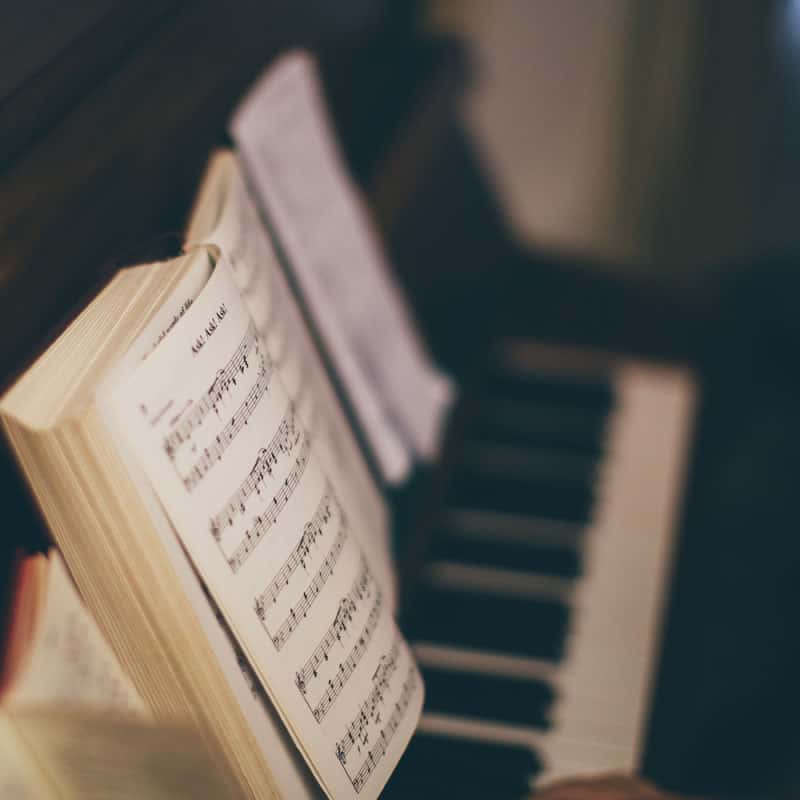 Many great composers, such as Beethoven, Bach, Mozart, Brahms, and others, knew that along with their great skill of musical craftsmanship, divine inspiration was necessary, and in fact was the key essence in their compositions. Musicians, conductors, and listeners have also called on Divine Wisdom in the momentary experience of making or hearing music. Sometimes this is a more intuitive experience, sometimes a more subconscious experience. The Sophianic impulse offers us the choice of consciously seeking divine inspiration and guidance if we prepare ourselves to receive it.
Rudolf Steiner described music as "essentially a process of life taking its course in tone." Music is capable of artistically revealing the trials of initiation. It may bring to expression our personal experiences of pain and liberation and our contact with divine spiritual beings. In this way, music can become a bridge between the sense world and the spiritual world, transforming our life path into a conscious spiritual path.
When entered into consciously, music can provide spiritually enriching meditation and can be experienced as a positive moral force. As well as contributing toward a path of personal development, it can also inspire people to work creatively together. Spiritual beings working through music help to shape a chalice within which a harmonious community can form.
See: Singing as a Path of Joy and Inner Awakening
See: Music is also central to the Choreocosmos Program