Board and Advisory Members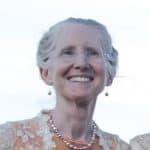 Karen Rivers, PhD, and author of Love and the Evolution of Consciousness: a Study of the Transformation of the Human Soul, the Double, and the Spirit, has dedicated her work to the mysteries of the Divine Feminine. Along with Robert Powell, Karen co-founded the Sophia Foundation. She also founded Chrysalis Productions, a transforma­tional theater company for children and adults, and the Rosamira Circle, a spiritual community awakening within children and adults an ever-deepening relationship with the spiritual world. She integrates the interfaith commonalities of the world religions and the esoteric teachings of Rudolf Steiner and Valentin Tomberg in her courses, spiritual counseling, and ministry. With the Sophia Foundation, Karen has co-led pilgrimages to sacred sites around the world including Turkey, Palestine, France, Great Britain, Italy, Greece, Egypt, India, the Grand Canyon, South Africa, Peru, and Bali. She Direc­ted the New Chartres Academy for ten years, while serving on the faculty of The Wisdom School of Graduate Studies.
Karen has dedicated her life to serving the needs of local communities and larger international communities through private initiatives, with the Sophia Foundation, and the New Chartres Academy.
Karen has worked for over 35 years in Waldorf Education as a class teacher, administrator, mentor, consultant, and parent educator.
Karen currently lives in Chapel Hill, NC, with her husband, Michael Cohen.
Michael Choy is currently the Treasurer of the Sophia Foundation. He is a California CPA and CFO of a high technology company in Silicon Valley.
He is active with a number of non-profit organizations, which help humanity evolve through love, wisdom, and service.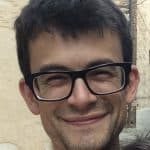 Joel Matthew Park is a Hermeticist based in Copake, New York. From 2011-19 he was a life-sharing coworker at Plowshare Farm (a Camphill affiliate), farming and candle making with people from a variety of countries, ages, and developmental backgrounds. During this time he earned a certification in Social Therapy from the School of Spiritual Science through the Camphill Academy. He is now, along with his wife Molly, householding in Ita Wegman, an elder care house in Camphill Village Copake. Joel has been a student of Anthroposophy since 2008 and a Christian Hermeticist since 2010. In 2015, he joined the Grail Knighthood, a group spiritual practice offered through the Sophia Foundation. Through this he met Robert Powell, whose work he had been studying since 2009. Since then, Joel has been actively working with him to continue the karma research Robert began in 1977, and exemplified in works such as Hermetic Astrology, volumes I and II, and Elijah, Come Again. Joel has led two retreats on "Tarot and the Art of Hermetic Conversation" (in 2017 and 2019), and given talks on the karmic biography of Anfortas, the Three Essentials of Camphill, and the Ideal Social Organism. Most recently he led courses on Astrological Biography and an exploration of Dieter Brull's Creating Social Sacraments. His first contribution was to the Journal for Star Wisdom 2018, after which he became editor of the continuation of the journal, the Star Wisdom series. The first volume of this series was published in November 2018. A selection of his writings can be found on his website, TreeHouse: www.treehouse.live.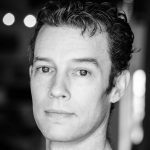 Phillip Malone is a practicing massage therapist and student of Christian Hermeticism. Inspired by the convergence of Philosophy, Spirituality, Science and Culture, he has a special devotion to Sophia and the Diving Feminine as an expression of this within the Christian Tradition. He is the father to two children and currently lives in beautiful New England.

The purpose of the Sophia Foundation Advisory Board is to support and guide the Sophia Foundation in its intention to help create a culture of love and wisdom. Our Advisory Board consists of the following members: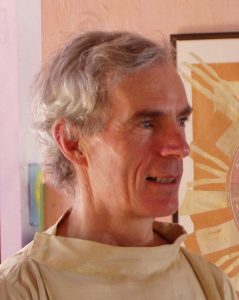 Robert Powell has an enduring passion for the stars and was awarded a Ph.D. for his contribution to the History of the Zodiac. He is an internationally renowned lecturer. Through the content of his talks given during conferences and workshops, his living knowledge of the stars is woven into his presentations. As well as being a scholar of the history of astronomy, Robert is also co-founder of the Sophia Foundation, through which he leads pilgrimages to sacred sites around the world.
Robert is the author of many books, including most recently Prophecy–Phenomena–Hope: The Real Meaning of 2012, The Astrological Revolution and Christ and the Maya Calendar (with Kevin Dann), and The Mystery, Biography & Destiny of Mary Magdalene. He is also the author of a work that, for the first time ever, scientifically dates events in the life of Christ: Chronicle of the Living Christ. For further information on his books, courses, and research, visit our Resources Page.

Russell Delman has been a student of Zen meditation and somatic awareness since 1969. He has taught the Feldenkrais Method for more than 35 years and has trained many practitioners through out the world.
In 2005, Russell formed "The Embodied Life School" which offers an integrated approach to embodied spirituality. Married for 37 years and the father of a 22 year old woman, Russell lives in northern California.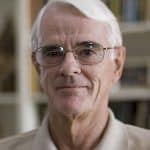 Philip Mees was born in Holland. He attended graduate school in the United States and made his working career in international banking in Holland and New York. For many years he was a Board member of the Rudolf Steiner Foundation.
Philip got to know the Sophia Foundation in 1995, joined the pilgrimage to Turkey in 1996 and also became a Board member in that year. He has been a student of the work of Rudolf Steiner for many years. Philip is retired and translates anthroposophical books from Dutch into English at his home in Glendale CA, where he lives with his wife Linda Connell.

Father Seán ÓLaoire was born in Ireland and was awarded a BSc degree (major in Mathematics) from the National University of Ireland. He was ordained a Catholic priest in 1972 and subsequently spent 14 years working among the Kalenjin people of East Africa. He is multi-lingual.
Dr. ÓLaoire has an MA and a Ph.D. in Transpersonal Psychology and is a licensed Clinical Psychologist with a private counseling practice in Los Altos, California. He lectures and conducts scientific research on the effects of prayer. One can learn more about him and his work at SpiritsInSpacesuits.com.
Additionally, he is co-founder and the Spiritual Director of a non-denominational community called "Companions on the Journey" based in Palo Alto. CompanionsOnTheJourney.org

Lacquanna Paul is a teacher of various forms of healing movement. As a graduate of the Choreocosmos School of Cosmic and Sacred Dance, Lacquanna has discovered astonishing correspondences between the ancient healing art of Qigong and the modern healing movements of Eurythmy, both working with the flow of etheric life force (prana or chi).
Her most recent work has centered around introducing the art of coming into connection with the vital realm of the etheric (life) body of the Earth, the mantle of Mother Earth, which bears the formative patterns of life on Earth. It is through our connection with the etheric realm of life forces that we can express our gratitude and take up a "response-able" life of service to one another and to Mother Nature. Together with Robert Powell, she has co-authored Cosmic Dances of the Planets, Cosmic Dances of the Zodiac, The Foundation Stone Meditation in the Sacred Dance of Eurythmy, and The Prayer Sequence in Sacred Dance.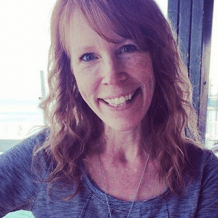 Estelle Isaacson is a contemporary mystic and seer whose first work, the trilogy titled Through the Eyes of Mary Magdalene, was published by LogoSophia, starting in 2012.
In the first volume of her trilogy on the life of Mary Magdalene, Volume 1: Early Years and Soul Awakening, Estelle Isaacson presents her visions of the life of Christ as seen through Magdalene's own eyes. Volume 2: From Initiation to the Passion enters the profound mysteries of Christ's Passion, culminating in the Resurrection. Volume 3: From the Ascension to Journeys in Gaul rounds out this trilogy, describing Mary Magdalene's experience of Christ's Ascension and subsequently her journeys in Gaul leading up to her death in the sacred cave La Sainte-Baume in Provence where she lived the life of a hermit for some thirty years. Estelle's latest book contains visions of the Holy Grail, especially those seen "through the eyes of Repanse de Schoye," and is titled: The Grail Bearer: Tellings from the Ever-Primal Story. Estelle Isaacson is also coauthor with Robert Powell of Gautama Buddha's Successor: A Force for Good in Our Time (2013) and The Mystery of Sophia: Bearer of the New Culture—The Rose of the World (2014).
Estelle has together with Robert Powell led a pilgrimage to the sacred sights of Mary Magdalene in the South of France in 2015, and also together with Karen Rivers and Robert Powell led a pilgrimage to Israel in 2016. She is active in the Sophia Grail Circle and has worked as an alternative healing therapist since 1999. She is the mother of five children. With a deep interest in world religions, she organized the Rosamira Circle in her own community and has seen many lives blessed through celebrating diversity in world cultures. She looks forward with great anticipation to the descent of Sophia and the coming of the Rose of the World as the new Sophia culture of the future, a culture based on love and wisdom.

Eugene Gollogly is CEO and President of Booklight Inc. and Lantern Books. He is also Director of SteinerBooks.
Gene was formerly President of The Continuum Publishing Company and Executive Vice President of Crossroad Publishing. He has had marketing consultancies with Reader's Digest and Green Tiger Press.
Gene crossed the threshold in 2021 and is guiding us from the realm of Spirit.

Sister Helen Prejean was born on April 21, 1939, in Baton Rouge, Louisiana. She joined the Sisters of St. Joseph of Medaille in 1957 (now known as the Congregation of St. Joseph) and received a B.A. in English and Education from St. Mary's Dominican College, New Orleans in 1962. In 1973, she earned an M.A. in Religious Education from St. Paul's University in Ottawa, Canada. She has been the Religious Education Director at St. Frances Cabrini Parish in New Orleans, the Formation Director for her religious community, and has taught junior and senior high school students.
Sister Helen began her prison ministry in 1981 when she dedicated her life to the poor of New Orleans. While living in the St. Thomas housing project, she became pen pals with Patrick Sonnier, the convicted killer of two teenagers, sentenced to die in the electric chair of Louisiana's Angola State Prison.
Upon Sonnier's request, Sister Helen repeatedly visited him as his spiritual advisor. In doing so, her eyes were opened to the Louisiana execution process. Sister Helen turned her experiences into a book that not only made the 1994 American Library Associates Notable Book List, and it was also nominated for a 1993 Pulitzer Prize. Dead Man Walking: An Eyewitness Account of the Death Penalty in the United States was number one on the New York Times Best Seller List for 31 weeks. It also was an international bestseller and has been translated into ten different languages.
In January 1996, the book was developed into a major motion picture starring Susan Sarandon as Sister Helen and Sean Penn as a death row inmate. Produced by Polygram Pictures, the film was directed and written by Tim Robbins. The movie received four Oscar nominations including Tim Robbins for Best Director, Sean Penn for Best Actor, Susan Sarandon for Best Actress, and Bruce Springsteen's "Dead Man Walking" for Best Song. Susan Sarandon won the award for Best Actress.
The book was the basis for a new opera. It was presented by the San Francisco Opera and premiered in October 2000. Terrance McNally wrote the libretto. Jake Heggie composed the music.
Sister Helen and Dead Man Walking have been the subject of numerous media stories and reviews in the U.S., Canada, Spain, Holland, England, Scotland, France, and Australia. She has been featured in the New York Times Magazine, Vogue, Good Housekeeping, the St. Anthony Messenger, the Ligourian, the Chicago Tribune, the Atlanta Constitution, the Times-Picayune, the San Francisco Chronicle, the New Orleans Magazine, the Tablet, Sisters Today and numerous other print media.
Her broadcast appearances include 60 Minutes, NBC's Today Show, ABC World News Tonight; the Tom Snyder Show on CNBC, Larry King Live (radio), the Phil Donahue Show, BBC World Service Radio, National Public Radio's Weekend Edition and Fresh Air, an NBC Special on the Death Penalty, the Canadian Broadcast Company Man Alive, the BBC's Everyman, ABC's Prime Times Live, and PBS' Frontline.
Fifteen years after beginning her crusade, the Roman Catholic sister has witnessed five executions in Louisiana and today educates the public about the death penalty by lecturing, organizing, and writing. As the founder of "Survive," a victim's advocacy group in New Orleans, she continues to counsel not only inmates on death row but the families of murder victims, as well.
Sister Helen has served on the board of the National Coalition to Abolish the Death Penalty from 1985–1995 and has served as Chairperson of the Board from 1993–1995. She is also a member of Amnesty International and an honorary member of Murder Victim Families for Reconciliation. She presently is the Honorary Chairperson of Moratorium Campaign, a group gathering signatures for a worldwide moratorium on the death penalty. On December 18, 2000 S. Helen, Paul Hoffman, board member of Amnesty International and Mario Marizziti, representative of The St. Egidio Community in Rome, Italy presented Kofi Annan, Secretary General of the U.N. with 2.5 million signatures from people all over the world who are calling for a moratorium on the death penalty.
Her book Dead Man Walking was on the New York Times bestseller list for 31 weeks. It was also on the International bestseller list. It has been translated into ten different languages.
S. Helen's second book, The Death of Innocents: An Eyewitness Account of Wrongful Executions, was published in December 2004. In it, she tells the story of two men, Dobie Gillis Williams, and Joseph O'Dell, whom she accompanied to their executions. She believes both of them were innocent. In The Death of Innocents, she takes the reader through all the evidence, including evidence the juries never heard either due to the incompetence of the defense lawyers or the rigid formalities of court procedure. S. Helen examines how flaws inextricably entwined in the death penalty system inevitably lead to innocent people being executed and render the system unworkable.
Andrew Harvey was born in South India in 1952, where he lived until he was nine years old. It is this early period that he credits with shaping his sense of the inner unity of all religions and providing him with a permanent and inspiring vision of a world infused with the sacred. He left India to attend a private school in England and entered Oxford University in 1970 with a scholarship to study history. At the age of 21, he became the youngest person ever to be awarded a fellowship to All Soul's College, England's highest academic honor.
By 1977 Andrew Harvey had become disillusioned with life at Oxford and returned to his native India, where a series of mystical experiences initiated his spiritual journey. Over the next thirty years, he plunged into different mystical traditions to learn their secrets and practices. In 1978 he met a succession of Indian saints and sages and began his long study and practice of Hinduism. In 1983, in Ladakh, he met the great Tibetan adept, Thuksey Rinpoche, and undertook with him the Mahayana Buddhist Bodhisattva vows; later, in 1990, he would collaborate with Sogyal Rinpoche and Patrick Gaffney in the writing of The Tibetan Book of Living and Dying. In 1984, Andrew Harvey began a ten-year-long exploration and explication of Rumi and Sufi mysticism in Paris with a group of French Sufis and under the guidance of Eva De Vitray-Meyerovitch, the magnificent translator of Rumi into French. In 1992, he met Father Bede Griffiths in his ashram in south India near where Andrew Harvey had been born. It was this meeting that helped him synthesize the whole of his mystical explorations and reconcile eastern with western mysticism. In 2005, in the historic Santuario de Guadalupe in Santa Fe New Mexico, Andrew Harvey delivered his vision of the contemporary crisis now confronting us in today's world and its potential solution in what he has termed "Sacred Activism," which he sees as the culmination of his life's work. This extraordinary occasion was made into a documentary film by the Hartley Film Foundation and is available on DVD at www.hartleyfoundation.org.
Andrew Harvey has taught at Oxford University, Cornell University, Hobart and William Smith Colleges, The California Institute of Integral Studies, and the University of Creation Spirituality as well as the at various spiritual centers throughout the United States. He was the subject of the 1993 BBC film documentary The Making of a Modern Mystic and appeared also in Rumi Turning Ecstatic and The Consciousness of the Christ: Reclaiming Jesus for A New Humanity.
Andrew Harvey is Founder Director of the Institute of Sacred Activism. He also has a spiritual counseling practice in Chicago and is available for spiritual direction via phone.
Ph.D., - Greenwich University
M.A., - Mundelein/Loyola University
B.A. - Journalism - Saint Mary-of-the-Woods College
Caroline Myss is a five-time New York Times bestselling author and internationally renowned speaker in the fields of human consciousness, spirituality and mysticism, health, energy medicine, and the science of medical intuition. Caroline established her own educational institute in 2003, CMED (Caroline Myss Education), which offers a diverse array of programs devoted to personal development and draws students from all over the world. In addition to hosting a weekly radio show on the Hay House network, Caroline maintains a rigorous international workshop and lecture schedule.
After completing her Master's degree, Caroline co-founded Stillpoint Publishing and headed the editorial department, producing an average of ten books a year in the field of human consciousness and holistic health. Simultaneously Caroline refined her skills as a medical intuitive, with the assistance of C. Norman Shealy, M.D., Ph.D., a Harvard-trained neurosurgeon.
Caroline developed the field of Energy Anatomy, a science that correlates specific emotional/psychological/physical/spiritual stress patterns with diseases. Her research proved so accurate that it became the subject matter of a book co-written by Caroline and Norm: The Creation of Health.
In 1996, Caroline released Anatomy of the Spirit, a New York Times bestseller that has been published in 28 languages and has sold over 1.5 million copies. Through the investigation of the underlying reasons why people sabotage their healing processes, Caroline identified a syndrome she calls "woundology," characterized by a person's reliance on the power of illness for manipulation of his or her world, as opposed to attaining an independent, empowered state of health. As with her other seminal research, this syndrome is now a recognized psychological condition. Her third book, Why People Don't Heal and How They Can, became another New York Times bestseller.
Caroline then pursued her interest in the language of symbols, myths, and archetypes, conducting research that enabled her to profile an individual's "Sacred Contract," a complex of 12 archetypal patterns that reflect in mythic language the agreements the soul made prior to birth. Based on this work, Caroline released Sacred Contracts, which became her third New York Times bestseller. It is published in 18 languages and posts sales of well over 1.6 million copies. In 2003, Oprah Winfrey gave Caroline her own television program with the OXYGEN network in New York City, which ran successfully for one year.
Caroline followed with two more New York Times bestsellers, Invisible Acts of Power in 2004 and Entering the Castle in 2007. Caroline's book, Defy Gravity, was released in October 2009, a book exploring the mystical phenomenon of healing that transcends reason.
Ph.D., Cambridge University
M.T.S, Harvard Divinity School
B.A., University of Santa Clara
Jim Garrison became president and chairman of Wisdom University on February 2, 2005. Dr. Garrison is also founder and president of the Gorbachev Foundation/USA, which set the stage for the establishment in 1995 of the State of the World Forum, a San Francisco based non-profit institution created to establish a global network of leaders dedicated to creating a more sustainable global civilization. With President Gorbachev as its convening chairman, the Forum brings leaders from around the world and representing a spectrum of disciplines to its annual and regional conferences, and has catalyzed the creation of several independent organizations.
Dr. Garrison was born in China and grew up in Taiwan. After returning to the US, he began college at Pepperdine University (1969-70), attended the University of Tel Aviv in 1972, and received a B.A. magna cum laude in World History from Santa Clara University (1973). He then received a double M.T.S. in Christology and History of Religion from Harvard Divinity School (1975), and a Ph.D. in Philosophical Theology from Cambridge University (1982).
Dr. Garrison published his first book in 1980, The Plutonium Culture (SCM). This was followed by The Darkness of God: Theology After Hiroshima (SCM/1982); The Russian Threat: Myths and Realities (Gateway Books/ 1983); The New Diplomats (Resurgence Press/1984);Civilization and the Transformation of Power (Paraview Press/2000); and America As Empire: Global Leader or Rogue Power? (Barrett Koehler/2004). Garrison is also active in Mosaic Networks, a business development company of which he is a founding partner.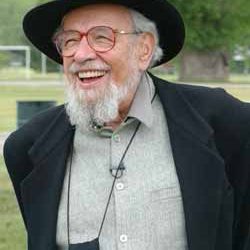 Meshullam Zalman HaKohen Schachter
We are deeply grateful to Zalman for his presence on our advisory board during his life, and extend our love and appreciation to his eternal being as he continues to guide us from the spiritual world.
Meshullam Zalman HaKohen Schachter was born on August 17th, 1924 in Zholkiew, Poland. In 1938, when he was just 13, his family began the long flight from Nazi oppression through Belgium, France, North Africa, and the Caribbean, until they finally landed in New York City in 1941.
Reb Zalman (as he was known) received his rabbinic ordination from the Central Lubavitch Yeshiva in 1947. By 1956 he had acquired a Master of Arts degree in the Psychology of Religion (pastoral counseling) from Boston University and taken up a teaching post in the Department of Religion at the University of Manitoba in Winnipeg, Canada, which he would hold until 1975. Soon after, he was instrumental in the founding of the Department and Clinic of Pastoral Psychology at United College (later University of Winnipeg).
In 1968, Schachter had earned his Doctor of Hebrew Letters from Hebrew Union College and was effectively "divorced" from the Lubavitcher Hasidim over issues relating to his controversial engagement with modern culture and other religions, but he continued on as an "independent" hasid, teaching the experiential dimensions of Hasidism as one of the world's great spiritual traditions. That year, he was also influential among the group who formed Havurat Shalom in Somerville, MA.
The following year, inspired by Havurat Shalom, Christian Trappist spirituality and the Dead Sea Scrolls, Schachter founded the B'nai Or Religious Fellowship (now ALEPH: Alliance for Jewish Renewal) with a small circle of students.
He ordained his first rabbi, Rabbi Daniel Siegel of Boston (one of the current leaders of ALEPH) and helped to found the Aquarian Minyan of Berkley, California in 1974.
A few years earlier, he had begun to study Sufism and meet with Sufis in California. This eventually led to his being initiated as a Sheikh in the Sufi Order of Hazrat Inayat Khan in 1975. That year he also became professor of Jewish Mysticism and Psychology of Religion at Temple University where he stayed until his early retirement in 1987, when he was named professor emeritus.
In 1980, he and two others, ordained one of the early influential women rabbis, Rabbi Lynn Gottlieb (now based in New Mexico).
1985 saw the birth of a new period in his life. That year Schachter (now Schachter-Shalomi) took a forty-day retreat at Lama Foundation in New Mexico and emerged with a new teaching that became the foundation of his book, From Age-ing to Sage-ing, and the catalyst for the Spiritual Eldering movement.
In 1995 he accepted the World Wisdom Chair at the Naropa Institute (now Naropa University) and found a home from which he could teach contemplative Judaism and ecumenical spirituality in an accredited academic setting.
In 2004, Schachter retired from Naropa University. That year, he also co-founded The Desert Fellowship of the Message, Sufi-Hasidic, Inayati-Maimuniyya Order with Netanel Miles-Yepez, thus combining the Jewish Hasidic tradition with Islamic Sufi tradition into which he had been initiated in 1975.
Rabbi Zalman crossed the threshold on July 3, 2014 in Boulder, CO.